MULTI FAMILY
178 NORTH HALSTEAD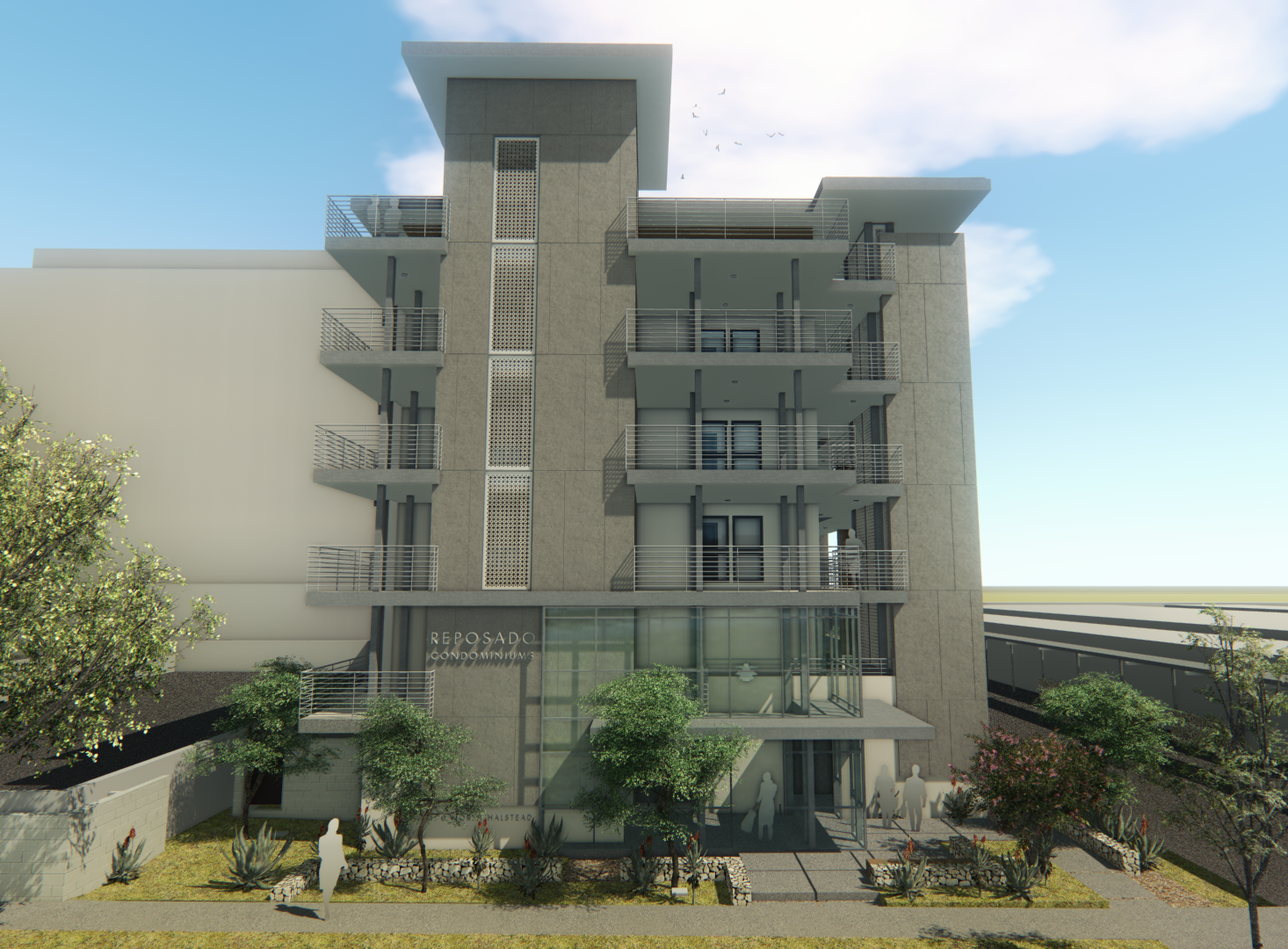 ONYX was engaged by Arroyo Seco Development Group to design a new transit-oriented, 19-unit condo building that embraced the gorgeous San Gabriel Mountains. Early design studies included a potential public-private development agreement with the city of Pasadena that explored the redevelopment of Pasadena Fire Station No. 37 in exchange for increased development rights across multiple parcels. The original project as it stands today remains an important contributor to the urban redevelopment of East Pasadena and will be a hallmark for contemporary sustainable urban living. The project will include one-bedroom, two-bedroom and a three-bedroom penthouse of which two inclusionary affordable housing units allows the developer to increase the housing density on the site by 35 percent. In order to accommodate parking for the increased density on a narrow parcel without much room for multi-level subterranean garages, all parking will be provided in a single on-grade garage and each unit will receive a state-of-the art multi-level mechanical parking lift which will vertically stack two vehicles for each unit.
The design concept takes precedence from a contemporary interpretation of the international architectural style. Local architectural context supports this design character, and given the site's relationship to nature and environmental impact, the design approach merges all important factors that will impact the quality of life both internally and externally. All of the units are intended to be oriented toward the mountains, taking advantage of views, natural northern daylight and open space. The southern edge of the building, which faces the freeway, acts a separator and visual identifier, protecting the building from harsher southern UV exposure and freeway noise. Main circulation paths and corridors move horizontally and vertically around the building always reminding the tenants of their connection to nature. This also allows the building to be passively cooled by an exterior shade structure.
The project is currently working through the City of Pasadena entitlement process and is expected to begin construction later this year.
PRINCIPAL | Dale Brown
DESIGN LEAD | Daniel Sanchez